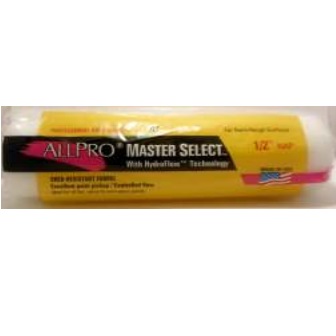 New shed-resistant roller fabric with advanced engineering. HydroFlow technology, provides high paint pickup and controlled release. Unique
fiber
interaction helps transfer the paint from the roller cover to the surface
at
a very efficient rate - up to 40% faster than comparable fabrics! It has great density to resist matting, yet is still easy to load. HydroFlow fabric is excellent in all paints. 9" x 1/2" nap. Made by The Wooster Brush Company exclusively for the AllPro Corporation members.
AP52816