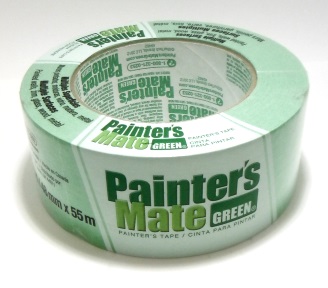 Painter's Mate Green
Recognized by its Color, Known for its Quality! Great paint results include using a high quality painting tape. Professional and DIYers will be painting the town green after trying Painter's Mate Green painting tapes!
Recommended Surfaces: Cured Painted Walls Wood Trim Glass Metal. Adhesion Level: Medium.
Removal time: 8 days.
2" X 60 yards.
Shurtape Technologies LLC

$8.39
/ EA


$7.53





PM15048




Ready to Go!