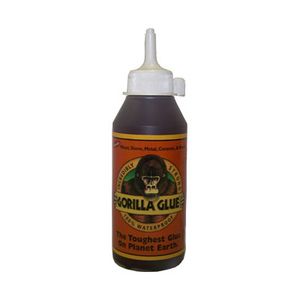 Gorilla Glue bonds materials other adhesives simply can't -metal, stone, wood, ceramics, foam, glass and much more! And it's still the best glue for anyone who wants the job done right. Plus, it's now available in a faster setting formula. *VERSATILE ideal for most household fixes, building repairs and creative projects
100% WATERPROOF does not break down when exposed to outdoor elements TEMPERATURE RESISTANT once it's dry Gorilla Glue is unaffected by extreme heat or cold
SANDABLE, PAINTABLE, STAINABLE the invisible glue line makes finishing easy

$11.62
/ EA


$11.62





GO50004




Ready to Go!