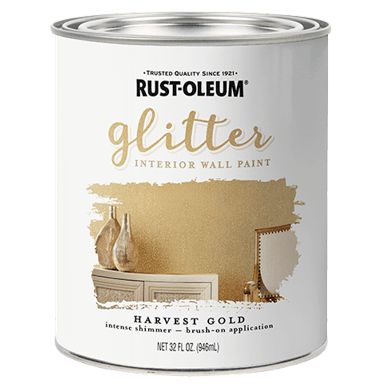 Glitter Interior Wall Paint provides a multi-dimensional shimmer to walls and more without the mess of glitter. It leaves behind a beautiful, glittery shimmer and is perfect for making a statement in any room. The product can be applied by brush, roller or spray gun and cleans up easily with soap and water. It dries to the touch in 1 hour and is fully dry in 2-4 hours. Use light even coats to build desired glitter coverage. The final result is a slightly textured, low profile finish.

Apply with brush, roller or spray
Dries to touch in 1 hour
Fully dry in 2-4 hours
Does not flake off
For best results, apply over a similarly colored basecoat, ie yellow for gold, gray for silver

$38.99
/ QT


$35.60





RU37388




Ready to Go!