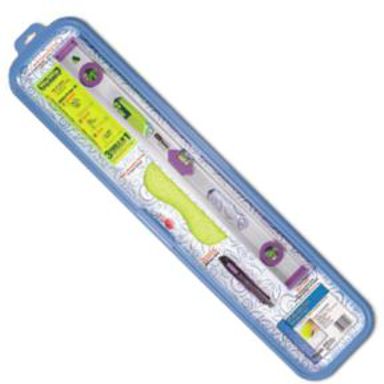 Get everything you need to hang any wallpaper with the Rust-Oleum Zinsser Wallpaper Project Kit. This super kit includes: a WalWiz0 3-in-1 Wallpapering Tool, a Wall and Wallcovering Sponge, a SoftGrip Snap-Off Knife, a 15" Border Tray and a detailed how-to guide.
Super kit provides ALL the tools needed to install wallpaper and borders: WalWiz0 3 IN 1 Wallpapering Tool
Wall and Wallcovering Sponge
30" Dual purpose Wallpaper Tray with snap-on lid
Soft-Grip Snap-Off Knife with two extra blades
Rust-oleum / Zinsser Corp

$33.64
/ EA


$19.99





ZI98040




Ready to Go!